Is Dean Graziosi scam? Dean Graziosi is another one of those clever, but cunning scam gurus. He is an Internet marketer who has made a fortune by selling his two books – 'Motor Millions' and 'Think A Little Different To A Real Estate Fortune'. He advertises them on television infomercials. Dean Graziosi promises you that you can make big money by dabbing in car-selling and real estate.
If you make the folly of purchasing his books after getting enticed by his infomercials, then brace yourself. You'll soon be flooded with phone calls – all trying to sell you various other products which can make you rich...
Dean Graziosi Complaints
Dean Graziosi's marketing and business practices have received a lot of flak. There are scores of customers who have been offended by his rude and insulting sales persons. And getting a refund from him is nothing short of a miserable nightmare.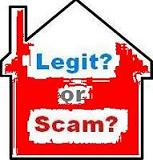 Dean Graziosi review uncover that his first book 'Motor Millions' is an apathetic compilation of various booklets. Some are not even booklets, but sheaves of cheap paper. The "book" has nothing but tired old methodologies which have been done to death in the car selling market.
There's no way that Dean Graziosi's 'Motor Millions' can make you rich. There's not enough information in the book to give you a firm grip on auctions and automobiles. You'll be left with nothing but an inadequate book, and a hole in your pocket...
Graziosi's 'Think A Little Different to a Real Estate Fortune' is his version of making a fortune by dealing in property. But it's as bad as 'Motor Millions', if not worse. Again the same rehashed stale content. Nothing new. And nothing ground-breaking. It's actually a watered down replica of hundreds of other real estate books.
'Think A Little Different to a Real Estate', at best, reads as motivational material. It's honestly not a hand-book for real estate. It's full of lofty language, and zero practical advice. You'll definitely not get anything of value, if you buy this book.
Dean Graziosi review reveals that almost all of the information he is trying to push in his infomercials are nothing more than repackaged nonsense. They are certainly more realistic and honest programs that you can find than this.
Bottom-line is that Dean Graziosi is a scam artist and his books are not worth purchasing. There is nothing in his books that you can't get for free on the Internet. Don't fall for his tricks. Or you will live to regret it...
More on Dean Graziosi Review
Do not let Dean Graziosi rip you off the way he's scammed others. He claims that by matching buyers and sellers you can make a killing in the real estate business. But what is really going on?
He is known for selling his books on infomercials, Amazon, and other places. He have been selling his advice since 1999 when he turned an interview with a mechanic about inspecting cars before buying into the book "Motor Millions," which was sold as part of a system to buy and sell cars at a profit, for a price of $59.99.
During this period, this savvy Internet marketer claimed he started out broke and worked for his father's small car business. After "Motor Millions" flopped, however, Graziosi changed his story. He was now a multimillionaire who had started out in real estate as a teenager.
He repeatedly tells you he does not want to charge you. That is true. What he really wants is your contact information, so he can target you with high pressure sales calls pitching his real estate coaching system. This is a typical phony real estate deal, with a free talk offered followed by a pitch to sign up for the coaching system. Arizona's Dean Graziosi review gives his highly touted system an F rating.
Dean Graziosi Real Estate Scam
Dean claims to have bought a $520,000 house as is, without conducting an inspection, after merely walking the property. This seems like bad advice for a house flipper, since the buyer you hope to sell it too will undoubtedly want to have the place inspected before they take it off your hands.
In the mid 2000s when he was pushing these offers, he wanted his customers to take out high risk loans and load up with debt, with the promise of their investments paying off and making them a fortune. Today, he's altered his pitch to encourage people to buy up foreclosures and turn them out as rental properties. This strategy overlooks the fact that most foreclosure properties are in areas where home values have drastically fallen. He suggests using a website to get the value of a house, but doesn't tell you that the real value of a home located in such a depressed area might be much, much lower.
Infomercial Scams
Graziosi's infomercials feature mentors, satisfied graduates of his system who customers can contact for a fee of $2000. These mentors have proven difficult to contact. This system, as he calls it, has all the signs of a fraud: infomercials featuring testimonials about fast profits of $80,000 to $100,000, people claiming to have made millions after only five or ten deals using the system, stories that sound too good to be true and probably are.
There are over 220 websites pitching this propaganda, so beware. Do not let Dean Graziosi scam you, too.